The health and cleanliness of your teeth is one of our greatest missions at Zalatan Dental Modern Dentist. To that end, we strive to use the most state-of-the-art equipment and materials to help our patients meet their oral health needs. When you schedule a visit with us, you can expect professional dental care that is not only knowledgeable and modern but individualized and compassionate. A large part of our service is cleaning teeth thoroughly, and we use leading-edge tools and techniques to keep your teeth looking and feeling their best.
NovaMin® is a special paste we use during prophylaxis cleanings to amplify the protective and restorative properties of your saliva. According to clinical and scientific studies, NovaMin has been proven to desensitize teeth, helping our patients avoid the pain and discomfort that tooth sensitivity brings.
At home, Dr. Justin Zalatan, Dr. Salina Suy and the team at Zalatan Dental Modern Dentist personally use Sensodyne® Repair and Protect, a GlaxoSmith Klien product which contains NovaMin when purchased through legitimate channels outside the United States.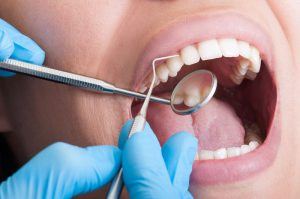 If you would like to get NovaMin Sensodyne for home use, we suggest clicking here to order your own. If you have any questions about our use of NovaMin, you can call us at 315-724-3197 today or visit our dentists in Utica, New York.